Chicken Leg Import in India & its Impact on Indian Poultry Industry
Poultry industry in India provides employment to large number of people and it is one of the main agricultural activity. It is organized sector and increasing urban meat demand providing new avenues for the growth of this Industry. This sector is very important for Indian economy because it requires relatively unskilled person as compared to other professional employment sectors. If demand of poultry fluctuate due to any reason it would directly impact the income of these farmers. Chicken leg import is one such move which could harshly whip this sector and destroy employment of unskilled farmers in such crucial economic situation.
The beginning – 2000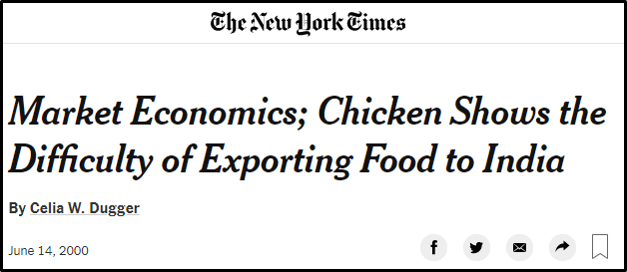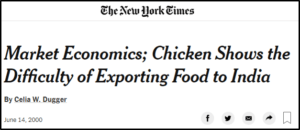 One of the first report of chicken leg import was came in year 2000 in New York Times
In this report US Gov want India to lift ban on import of chicken legs.
Mrs. Anuradha Desai shows her concern over it
It highlighted India in bad light of unhygienic meat production. In 1997 WTO talks India gets ready  to lift ban on 1400 items which includes chicken legs
But India before lifting import ban put 100% import duty which makes US chicken legs unviable in India
At that time Indian Poultry Industry was in its infancy and such moves could wipe out Industry in few years
Bird flu 2006-07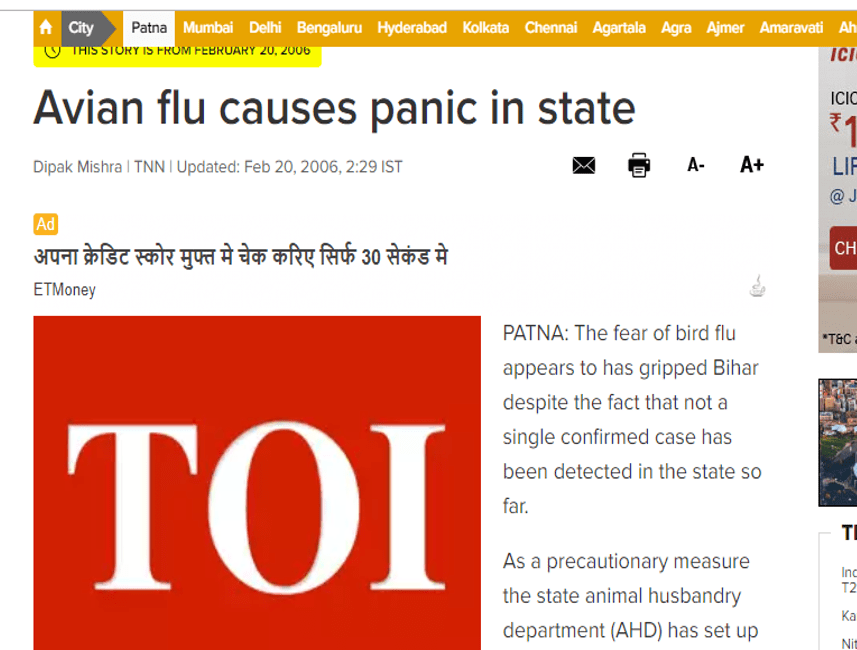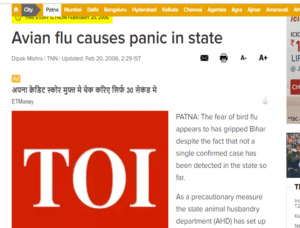 After that in year 2006-07 major pandemic of Bird Flu close down many import export agreements across the world
Poultry industry faced the big jolt and consumption declined drastically
India puts ban on poultry meat import thereafter
In 2012
It was said in the news that imported US chicken could be 45% cheaper than Indian chicken
India lifted its 4 year ban on poultry meat import in Sept 2011 but no orders were placed because risk of even low pathogenic avian influenza.
In April 2012 US dragged India to WTO dispute settlement body, over unjustified animal health concerns.

In its defence, India says low pathogenic avian influenza could mutate into highly pathogenic strains.
In this year Indian poultry industry protected from direct competition grows tremendously @370%. Most of the profits earned by retailers.
Rabobank analyst at that time shows little concern over imports. Challenges of distribution and marketing will make it tough for foreign companies to make heavy inroads
In 2015 – US wins case at WTO against import ban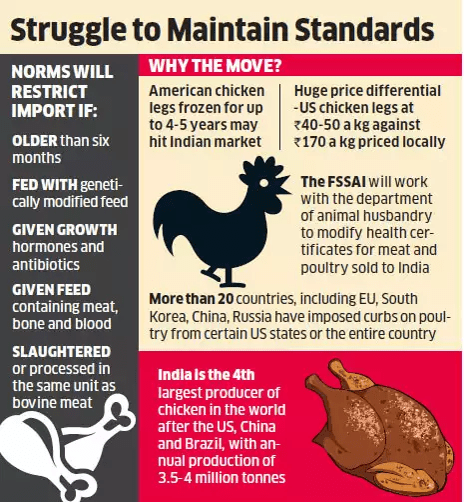 India set to tighten norms for imports of American chicken legs by proposing to keep out frozen chicken older than six months and those that have consumed hormones or genetically modified feed as the country prepares to contest a WTO order to lift a ban on purchases of US poultry.
What now?
Per the latest DGCIS (Directorate General of Commercial Intelligence and Statistics) data, poultry product imports rose to 797.73 tonnes, valued at (₹37 crore) for the April-January 2018-19 period. In the previous financial year, poultry imports stood at 572 tonnes at (₹26.87 crore).
What is happening in India – At present, chicken portions such as legs and sausages attract 100 per cent duty. "While the current duty levels on imports may provide a partial protection, in the long run the cheaper imports will harm the domestic poultry sector," said B Soundararajan, Managing Director, Suguna
"Chicken legs, which are not consumed in the West, are sold at a throwaway price. Despite 100 per cent duty, the imported chicken legs will still be cheap in India," said Soundararajan.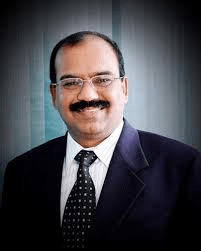 The cost of production for chicken legs is estimated at around $700-800 per tonne in the US. With 100 per cent duty, it would still be available at $1,500-1,600 per tonne, while the cost of production of processed chicken in India is around $1,800 per tonne
Maize hurts
While maize prices are ruling at $300 per tonne in India, the same is available to poultry producers in Brazil and the US at $160-170 per tonne. The government is now allowing higher imports.
Already, the cost of production has increased by over 40 per cent on over the past six months on higher maize prices. "The rising production cost is a big threat for domestic players as India becomes a lucrative market for low-cost producers such as the US and Brazil. Once out of business, it would be difficult for poultry farmers to make a comeback,
India's per capita meat consumption, according to Compound Livestock Feed Manufacturers Association, is set to grow to 5.98 kg by 2025 from 3.35 kg in 2017 with the population rising and income levels growing.
Industry is going to damage probably
Dr Balram Yadav CEO of godrej industries already indicated in Poultry India that now this import going to hurt the interests of Indian Poultry Industry
Other dignitaries of poultry industry also said that this move will going to impact at least 15 million farmers and other stake holders which includes poultry farmers, maize cultivators and traders
India has began to move on the path of ready to eat type of products and near future food processing industry could be the new field of investor's interest
But one this which is skeptical is that Indian consumer is very choosy and not very fond of meat. It is still be a long road to cover by chicken importers to set its acceptability.
Frozen meat taste Vs Fresh Meat Taste
Frozen meat market is yet to developed in India which will definitely take time
People usually like fresh meat and don't even buy chicken which is slaughter few hours back
No doubt that frozen meat especially chicken has lost its taste and flavor
Longer the storage more rubbery / fibrous will be its taste, this hurdle is very critical in developing initial market
Market and distribution channel are difficult to create.
At this time, chicken leg import is not a major issue. The main problem is costly feed and low margins on finished products.